1/5
K801 Pet Film Printer Roll To Roll Heat Press T Shirt Digital Sublimation Printer Machine
Quick Details
Supply Ability:
1 per day
K801 Pet Film Printer Roll To Roll Heat Press T Shirt Digital Sublimation Printer Machine
Print Specification

Printhead

Epson 4720(2pcs)

Epson 4720(3pcs)

Printing Speed

4Pass 9-11㎡/h

2Pass 16-18㎡/h

6Pass 5-8㎡/h

4Pass 11-13㎡/h

8Pass 3-5㎡/h

6Pass 8-10㎡/h

Print Width

700mm

The Nozzle Quantity

180*8=1440

The Nozzle Height

1.5mm;2.5mm

Ink Type

Pigment Ink (CMYK)+White Ink

Color Gamut

16.4 Million

The Cartridge Capacity

220ML

Ink Supply System

Sustainable Ink Supply

Heating System

Front and Back Stage Heating

Cleaning System

Auto Cleaning

RIP Software

PrintFactory

Operation System

Windows XP,Win 7

Interface

RJ-45 Network Cable

Power

50-60HZ;AC220V/100V;10A

Document Format

BMP/TIF/JPG/EPS/PDF

Working Environment

Temperature 10-38°C;Humidity 40% to 70%

Gross Weight

200KG

Packing Size(L*W*H)

2120mmx850mmx760mm
Shaking Powder and Color Fixing Machine

Rated Voltage

220V

Rated Current

20A

Rated Powder

3.42KW

Energy Consuption

1KW-2.5KW

Gross Weight

260KG

Packing Size(L*W*H)

1820*1020*1420mm
Features
Digital vinyl heat transfer printing machines

NO engraving

With hollow out effect

Saving manpower

Widely Usage

NO waste discarging

User Friendly

One set as the minimum
⭐Materials
printing on the pet plastic film in roll or pieces
No need engraving
No need incisng
⭐Printing
All color will be printed at same time
Double epson 4720 printing heads
No need plate making
No need compare wit each silk frame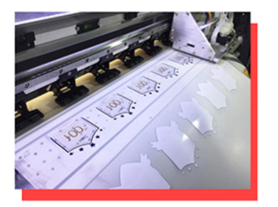 ⭐Powder spraying
Spray powder automatically after printing
Time saving
⭐Dryer
Melt the Hot melt powder by using to the dryer automatically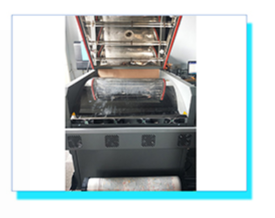 ⭐Heat press
Heating pressing with 160 degree,20 seconds,the remove the plastic when it's cool
Dry and wet cleaning: 4.5 grade or above
Washing effect:5A
Manpower:user friendly,one worker can control threee machines.
Advantages
White ink with environmental paint technology is subversive on the clothing pyrography application
process. It solved the problem of the direct spray printing process to the fabric, the heat transfer can
be printed on T-Shirt, Team Clothing, Uniform, Classroom Clothes, Gym Suit, leather, handbags,
Wallet, suitcases, etc
⭐No worry about color difference and color fastness, the pattern is printed as you see.
⭐No need engraving, waste discharging and laminating, which makes it productive. any pat-term is doable, it can hollow out automatively.
⭐No need platemaking, Convenient for Customized Order, Small batch Production, so produc-tions can be finished in short time.
⭐Cost effective no need for high investment on equipment and site reducing the investment cost greatly.
Running Process
Machine maintenance instructions:
1. As for the cleaning of the ink cap, scraper and lifting plate, they must be kept clean at all times.
2. Put some lubricating oil on the trolley track every half month or every month.
3. You need to wipe the grating with dry cleaning fabric every month.
4. When the machine is printing, you need to put some water in the ink stack cover. It greatly keeps the ink cap moist and prevents agglomeration and clogging of the print head.
5. If the machine is not used for a long time, it is best to open the machine within two or three days. And print test paper or print some tasks to prevent the print head from clogging.
6. The machine needs to be kept clean all the time. If it can be maintained like a new machine, so much the better.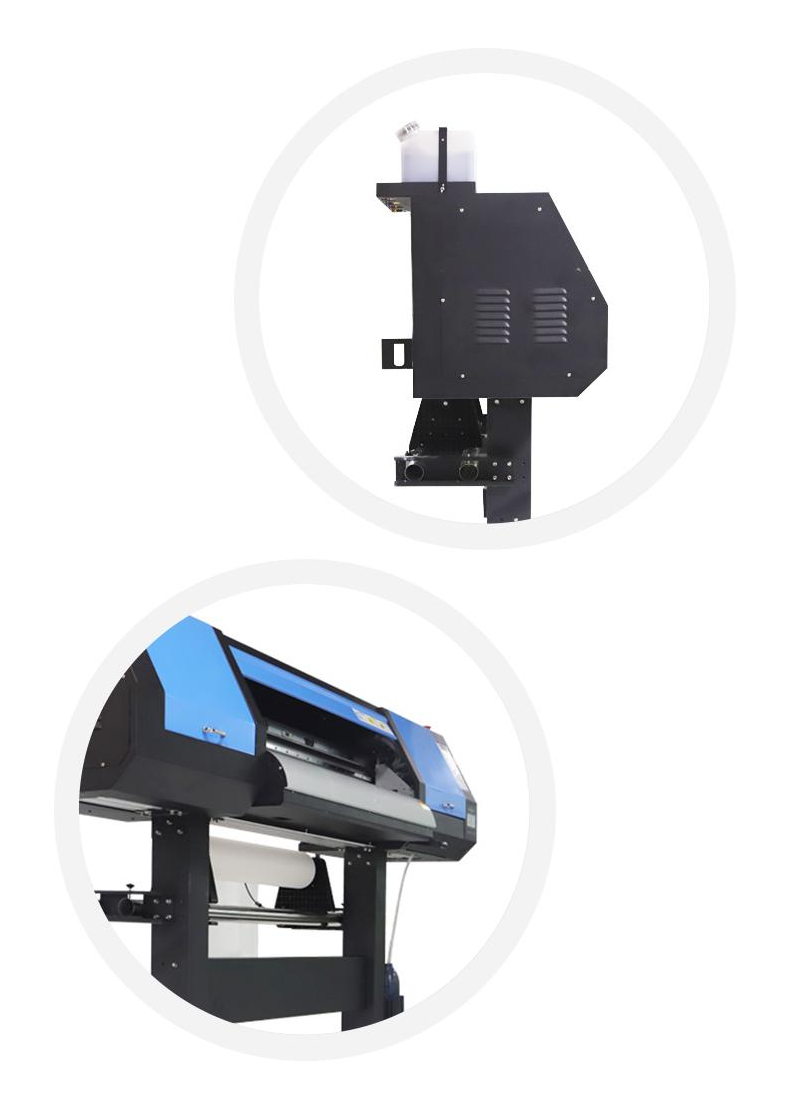 After-sales service
1. If you use our ink, we will always provide you with free maintenance services
2. Technical staff can speak fluent English and provide immediate online support services
3. Free technical training will be provided
4. We will send you spare parts and inks at a lower price
5. After we confirm the cooperation, we can issue exclusive distributors to you, and we will be 100% loyal to our distributors
6. If you show our machines at the exhibition, we can arrange technicians to visit you to freely support the booth and training.